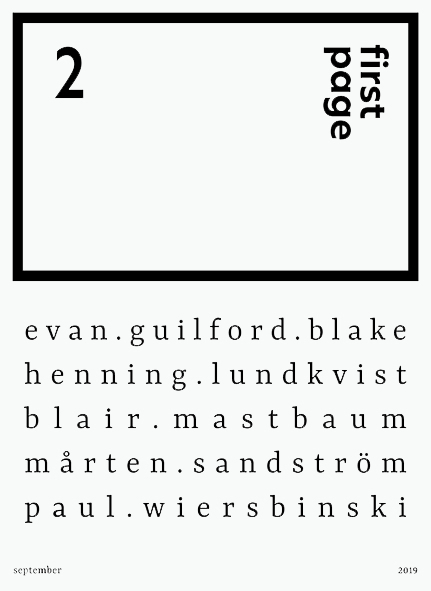 download the issue here for free
Prefer to have it in your hands? Then request your copies
Evan Guilford-Blake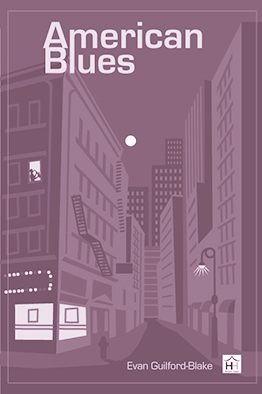 evangb1@gmail.com
Evan Guilford-Blake writes plays, prose and poetry. His work has appeared in more than 100 journals and anthologies, winning 27 awards. His scripts have won 46 competitions. Thirty-eight are published. His published long-form prose includes the novels "Animation," "The Bluebird Prince" and the award-winning story collection "American Blues," all available on Amazon. His comic mystery novel "Noir(ish)" will be published next summer by Black Opal Press. Evan and his wife (and inspiration) Roxanna, a talented jewelry designer and business writer, live in the southeastern US.
Henning Lundkvist (featuring)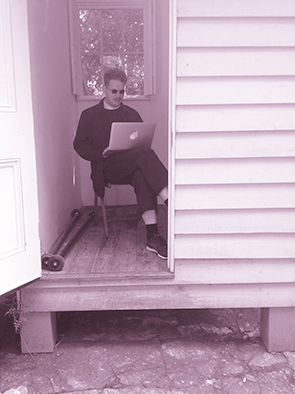 http://www.inaktiv.net
http://www.atlasprojectos.net/
http://clpworks.se/
Henning Lundkvist is an artist and writer living in Copenhagen. Last year saw the publication of his first two novels, "Planned Obsolescence - A Retrospective" (published in English by Atlas Projectos) and "Jolene" (published in Swedish by CLP Works). The first book has been described as "a portrait of the author written by the economy" by a friend of the writer. The Swedish tabloid press labeled the second one "the marxist cousin of Michel Houellebecq".
Blair Mastbaum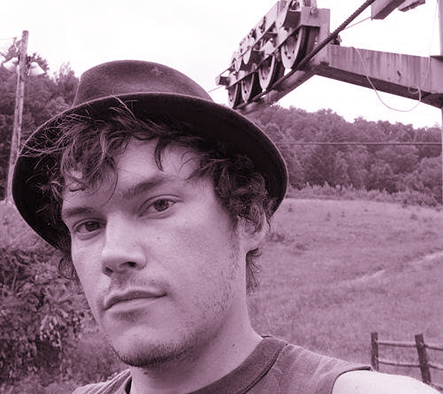 blairmastbaum@gmail.com
Blair Mastbaum is the author of the novels Clay's Way (Lambda Literary Award) and Us Ones in Between (Ferro-Grumley Award short-listed), as well as the editor of Cool Thing, an anthology of short fiction. He lives in Berlin.
Mårten Sandström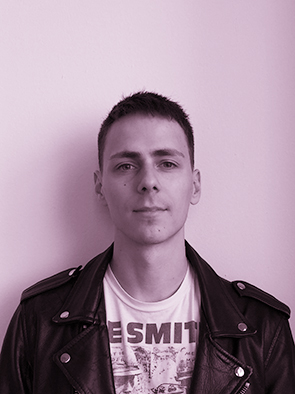 mrtnsndstrm@gmail.com
Mårten Sandström is originally from Finland, but lives in Kreuzberg (Berlin, Germany) where he works at an advertising agency. "The Boutonniére" is his first short story and was originally written in Swedish, with the inspiration for it having come from his experience at business school and finance-meme accounts on Instagram. It was awarded with an honorable mention in the Arvid Mörne-short story competition.
Wiersbinski's projects are conducted in between the lines of art, science and technology, touching discourses such as architecture, entomology or cybernetics and referring to the history of performance and video art, as well as utilizing notions of jest and improvisation. Often he constructs technical prototypes, which are tried out by the public and go through various phases of continous development. Wiersbinski's work has been presented in intl. Exhibitions: "RECORD > AGAIN!", ZKM Karlsruhe (2009), "Encore", Museum of Modern Art Zollamt, Frankfurt am Main (2011), "The indifference of Wisdom", NURTUREart New York City (2013), "Risk Society", MOCA Taipei (2013), "Monitoring", Docfest Kassel (2016), "Showcase", SPACE London (2018) / festivals &screenings: "EJECT", Ex-Teresa Mexico City (2010), SALT Beyoğlu Istanbul (2012), "DysTorpia", Queens Art Museum New York (2012), Luminato Festival Toronto (2014), European Media Arts Festival, Osnabrück (2010, 2014, 2015, 2017) and received various prices and grands, such as support from Hauptstadtkulturfonds Berlin (2013).